​
Family raised Chesapeake Bay Retrievers bred for companionship, hunting, and conformation.
​
Family raised Great Danes for companionship and conformation.
​
​
Family raised Labrador Retrievers bred for companionship and workability.
​
Health Tested Parents, Breeder Lifetime Support
Desert Oasis' Causing Chaos
​
AKA: Havoc or Hei-Hei
DOB: September 21st, 2017
COLOR: Black
OFA Hips: PL Good
OFA Eyes: Normal
Heart: OFA Normal
IMGD: Clear
​
​
​
Color Testing:
Blue carrier
​
Havoc, or Hei-Hei and he is lovingly called is my boy! He is a crop flop, but still the best boy around. He is a big boy, the biggest Dane in our program.
​
​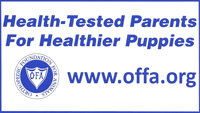 DSC_0733

DSC_0769

DSC_0744

DSC_0751

DSC_0743

DSC_0732

DSC_0725

DSC_0731

DSC_0715

DSC_0706

DSC_0730

DSC_0708

01-1-18-3206

01-1-18-3206

01-1-18-3206

01-1-18-3206

01-1-18-3206

01-1-18-3206

01-1-18-3206

01-1-18-3207

01-1-18-3207

01-1-18-3207

01-1-18-3207

01-1-18-3207

01-1-18-3207

01-1-18-3207

01-1-18-3207

01-1-18-3207

01-1-18-3207